Welcome to The First Tee of St. Petersburg
What We Do
To positively impact the youth of our communities by providing a learning environment and educational programs that promote character development and life-enhancing values through the game of golf, while ensuring fair access for all children.
Learn more about our chapter
What's new at The First Tee of St. Petersburg
2016 DEVELOPING CHAMPIONS...Thank You!
Presenting Sponsors, Champion Table Sponsors, Guests, and Youths...thank you for making our 1st annual Developing Champions breakfast a success.
Digging for a Dream
The First Tee of St. Petersburg proudly presents our
"Digging for a Dream"
Capital Campaign

Join us, a leading non-profit youth development program as we put our shovels in the dirt and build a Mentoring & Learning Center at Twin Brooks. We are thrilled, after 10 years, to create safe and nurturing home-base for our youth year round. We need your help! Click on the link below and learn more how you can make a dream become a reality.
Be a Champion for our Children that will benefit our Community for a lifetime. It's more than a game!
Learn more by clicking the Link Below
CLICK HERE FOR AVAILABLE GIFT LEVELS
CLICK HERE to learn more about how you can be part of the Dream Work and how Brittany "Bam Bam" Lincicome, LPGA has helped too!
Thank you to all our generous Investors of our Digging for a Dream. Please click on the READ MORE link below to see all our valued partners.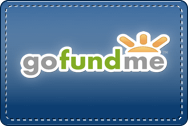 Read More »
2016 SUMMER GOLF CLASSIC
Please Join Us...for our 2-Player Tournament
To Register and Pay, Click On the READ MORE Link Below.
Read More »
MISSION MOMENTS
Please enjoy the Moments of
Karim Oliver, 10 years with The First Tee of St. Petersburg & currently attending Vanderbilt.
Park with Us!
Park with us & a portion of the Proceeds benefit our Youth!
2016 PROGRAMS
Click the READ MORE link below to view our 2016 Program Schedules & Registration Forms.
Read More »
2017 Brittany & Friends Celebrity Pro-Am
Thank you to our 2016 Presenting Sponsor...
Click here to learn more "How the world advances"
And to all our other 2016 Sponsors too!
Please Save the Date
Player Packages and Sponsorship Opportunities will be available soon!
PARTNERS PROGRAM
Learn how you can become a Partner and make a Positive difference today! Click on the READ MORE link below.
Read More »
PARTNER'S SPOTLIGHT
Mark Chmielewski, President of Polywogs present The First Tee of St. Petersburg an $18,000 gift on Tuesday, April 12th from the proceeds of their two annual events. Tradition, Fellowship, and locally focused Community Service are the hallmarks of the Polywogs, established in 1953. Over the years, they have raised over $2 million and have donated proceeds to reflect their charity objective. We are honored to be one of the six charities that benefit from the "Good Works" of the Polywogs. Thank You Gentlemen!
Thank you to Bob VanSweden, owner of the GOLF REPAIR CENTER for his continued partnership. He has regripped thousands of clubs at "no cost" to our youth. Bob has been in business since 1993 and is a master certified club repair center. Visit him today and let him know The First Tee of St. Petersburg sent you.
Click on the READ MORE link below for website.
Read More »
THE FIRST TEE A/B HONOR ROLL
The First Tee recognizes academic achievements of our youth participants. Click on the READ MORE link to to see who made the A/B Honor Roll at The First Tee of St. Petersburg. Congratulations on your success!
Read More »
2015 DEVELOPMENTAL MIDDLE SCHOOL GOLF
The 2015 Developmental Middle School Golf Program is just another aspect of what The First Tee of St. Petersburg does in our community. Click Read More below to see this seasons results.

Read More »
HOLE IN ONE CLUB @ THE FIRST TEE OF ST. PETERSBURG
Many of us can only hope to get a "HOLE IN ONE" in our lifetime. See a complete list of participants that made a dream become a reality.
Please send us your photo and information when your child makes a hole in one to tcharlton@TheFirstTeeStPetersburg.org.
Sam Kriseman's Hole-In-One on Thursday, April 7th 2016 at Twin Brooks Hole #4

CLICK HERE TO SEE THE REST OF
THE FIRST TEE OF ST PETERSBURG HOLE-IN-ONE MEMEBERS
JUNIOR GOLF LICENSE PLATE
Another great way to support Junior Golf as a whole is to purchase a "Golf Capital of the World License Plate". Proceeds from the License Plate sales are put into a grant program for junior golf organizations in the state. You would be helping numerous junior golf and youth development programs throughout Florida. By clicking the logo above, you can find out how to purchase a "Golf Capital of the World License Plate" and find out more info about the program. THANK YOU!
A Program that Works
Research Validates
In a past independent research study of The First Tee, 73% of young people at participating chapters reported high confidence in their ability to do well academically and 52% credited the program for their ability to appreciate diversity.
Read More »
Our Impact
The First Tee believes young people in our community are our future leaders. Our programs impact youth and expose them to core values like respect, integrity and perseverance.
Join Our Program »
How We Help
One-third of young people say they lack adult role models. The First Tee provides quality youth programs that include adult mentors and safe places.
About Us »